Senior Leadership Team
---
Lead by Vice President Dr. Robert Nobles, this executive team works together closely to provide strategic guidance and thought leadership for Research Administration.
---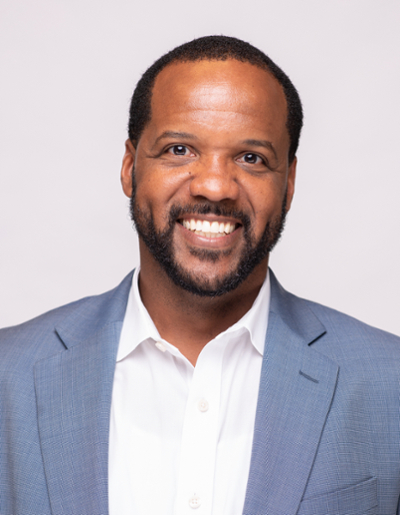 Robert Nobles, DrPH, MPH, CIP
Vice President for Research Administration at Emory University
Robert Nobles, DrPH, MPH, CIP
Biography
Dr. Robert Nobles (DrPH, MPH) serves as the Vice President for Research Administration at Emory University. Within Emory Nobles leads the research administrative and compliance departments including Clinical Research, Environmental Health and Safety, Institutional Animal Care and Use Committee, Institutional Review Board, Research Administration – IT, Research Administration Services, Research Compliance and Regulatory Affairs, Research Grants and Contracts, Sponsored Programs, Strategic Operations and Training and Technology Transfer with more than 450 team members providing outstanding services that catalyze research and operational excellence. Daily, Nobles and team are responsible for providing the foundation for the research growth that Emory continues to experience while pursuing discovery. As an example of scope, in fiscal year 2020, Emory received nearly $895 million in total research funding awards. Of the overall total, $598.9 million came from federal research funding awards, led by the National Institutes of Health with $526.2 million. Emory researchers submitted 4,750 proposals to sponsors totaling $1.487 billion in 2021.
As the Vice President for Research Administration, Nobles promotes Emory's research growth through oversight and execution of a strategic direction and effective operations for research across Emory. Nobles works in tandem with senior leaders and faculty to ensure proactive, user-focused customer service; effective, metric-driven processes; and transparent communication, to further new and on-going research initiatives that comply with all regulatory requirements. Nobles also fosters the scholarly work of faculty, facilitates multidisciplinary initiatives, supports innovative technology-transfer and commercialization programs, and strives to increase funding support from all sources, while nurturing positive external relationships.
Nationally, Nobles serves as the Vice Chairperson on Board of Directors for Public Responsibility for Medicine & Research (PRIM&R), the Executive Committee for the Federal Demonstration Partnership (FDP), and a member of the National Science Foundation's (NSF) Advisory Committee for Business and Operations (Committee).
Prior to joining Emory University, Nobles served as the interim Vice Chancellor for Research and Associate Vice Chancellor for Research at the University of Tennessee, Knoxville, (UTK) with a faculty appointment in the Department of Public Health within the College of Education, Health, & Human Sciences. While at UTK, Nobles led efforts and oversaw research growth and compliance activities related to a UTK's quest to become a top 25 public research institution. Nobles also served as a sub-investigator on more than 10 community- based research projects focusing on adolescent health, and chaired national and local committees focusing on enhancing research culture. Before UTK, Nobles served as the research compliance officer and public health faculty member at both Texas A&M University and the University of Texas Health Science Center in Houston. In the public sector, Nobles served as a public health prevention specialist for the Centers for Disease Control and Prevention (CDC) and as a program manager for the state of Florida's Department of Public Health.
Nobles completed his Doctor of Public Health at the University of Texas Health Science Center in Houston with a triple major that included health policy & management, epidemiology, and health economics; and he received his master's in Public Health specializing in epidemiology, and a bachelor's degree in molecular biology from Florida A&M University. Nobles is an avid educator and has taught on the collegiate level since 2001 in the areas of environmental biology, anatomy and physiology, public administration, health policy and management, health care finance, ethics, epidemiology, and responsible conduct of research.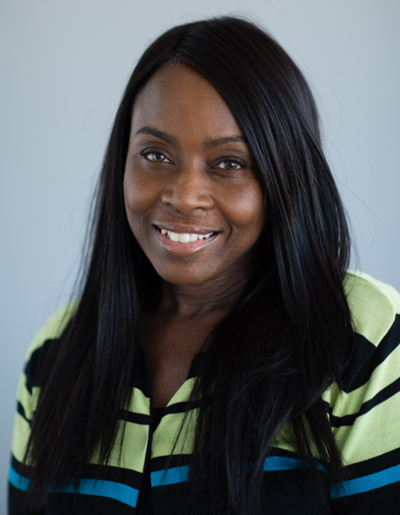 Stephanie Dennis
Executive Administrative Assistant
Contact Information
Email: steph.dennis@emory.edu
Phone: (404) 727-3889
Biography
Stephanie Dennis is the Executive Administrative Assistant to Robert Nobles, DrPH, MPH, CIP, Vice President for Research Administration at Emory University. She has been with the ORA division since 2019 and supports the VPRA in daily meetings, manages calendar, events, and administrative support. She dual reports to Katie Stores, Ph.D., CRA, the Senior Director of Operations.
Stephanie earned a Bachelor's in Psychology from Ashford University in 2010 and studied a Master's in Family Therapy from the University of Argosy in Atlanta, Georgia two years.
She began her tenure at Emory in 2008 as the Program Coordinator in the Undergraduate Department of Religion. In 2001, she worked for J.P. Morgan as the Sr. Administrative Assistant to the CFO and H.R. Manager in the Atlanta Headquarters for eight years.
Office of Research Administration
Senior Vice President for Research (SVPR)